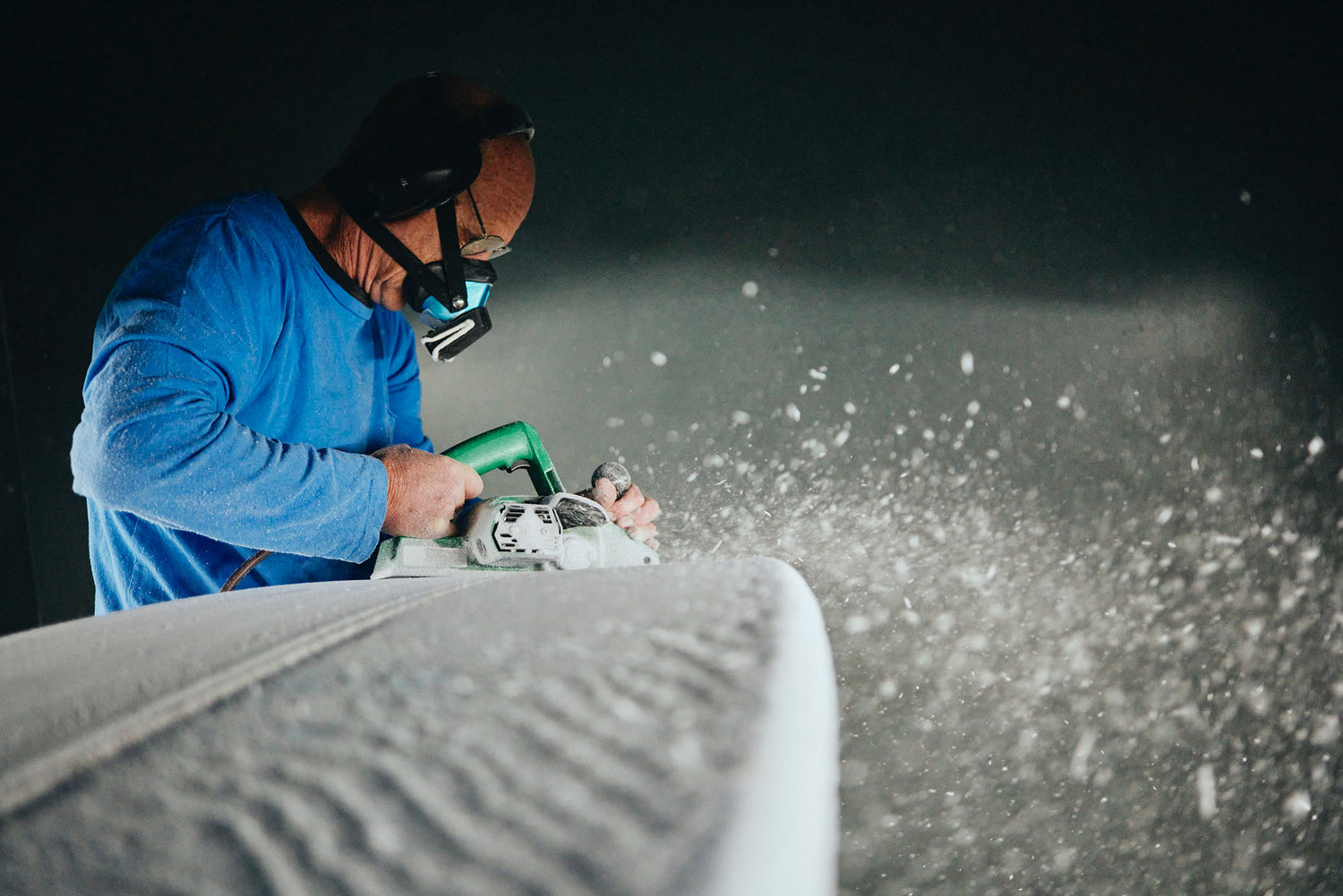 About Kirk
Surfboard design has always held a special interest for me, the way subtle variations in the shape affect the performance so much, and the way different surf conditions require different designs.
My first years surfing were in the early 70's, the longboard era was over and surfboard design was at its most experimental phase ever with some of the wildest designs ever. Just about anything worked better than a 60's plank, well almost anything.
 It didn't take long before I realised that every surfboard I rode performed so differently, and some of the shapes worked a lot better than the others!
Every Saturday I rode to the row of surfboard shops in my area and went through the used board racks, trying and then trading in as many different shapes as I could get my feet on.
To afford this I took up a paper route, riding up one day to toss a paper at a regular stop, I stopped in my tracks. The guy that lived there was glassing a surfboard. As I stood there mesmerised in every step of the action, I realised that by shaping surfboards myself I would learn what every change in shape does to the performance, and how to make surfboards that went like the good ones I'd ridden. 
I found out what tools he used to shape it and on my next trip to the shops, purchased a blank, resin, and Fibreglass. That was 1975 and I've been hooked ever since.
Over the last 36 years I've shaped Thousands of boards in California, Hawaii, Japan, and Australia, with trips to Indo, Mexico, Costa Rica, and New Zealand to try my designs in the different surf conditions. I've been rewarded with countless smiles from the many people who have ridden my surfboards, thank you to all of you.
Shaping history:
California   '75 -'86
North Shore, Oahu '86 -'02
Tweed Coast, Australia '02 –'05
Ulladulla, NSW Australia '05 - Current