Enquire to Purchase
An easy riding shortboard designed with a relaxed moderate rocker through most of the board that accelerates through the fin area while slightly widened nose and tail areas make for a fast - skatey ride with no loss of vertical capability. The medium tapered deck with low boxy rails and a moderate single to double concave (or single concave if preferred)  keep the Arc in the performance shortboard category and the shorter, wider and curvier outline of this model make it a beach break or small reef wave specialty. I've straightened out the hip in the fin area of the tail for a smooth riding lively feel and to accommodate a 5 fin option as it can be ridden as a tri or a quad with equally exciting performance. Good with any tail design, rounded squash, swallow tail, round tail or straight squash.
Recommend glassing
Extra Light - single 4oz deck and bottom
Light - double 4oz deck, single 4oz bottom
Medium light - 6oz & 4oz deck, 4oz bottom
Medium strong - 6oz & 4oz deck, 6oz bottom
Featured Board     6'3" x 20 1/4 x 2 3/4
---
'Arc' Categories:
View full details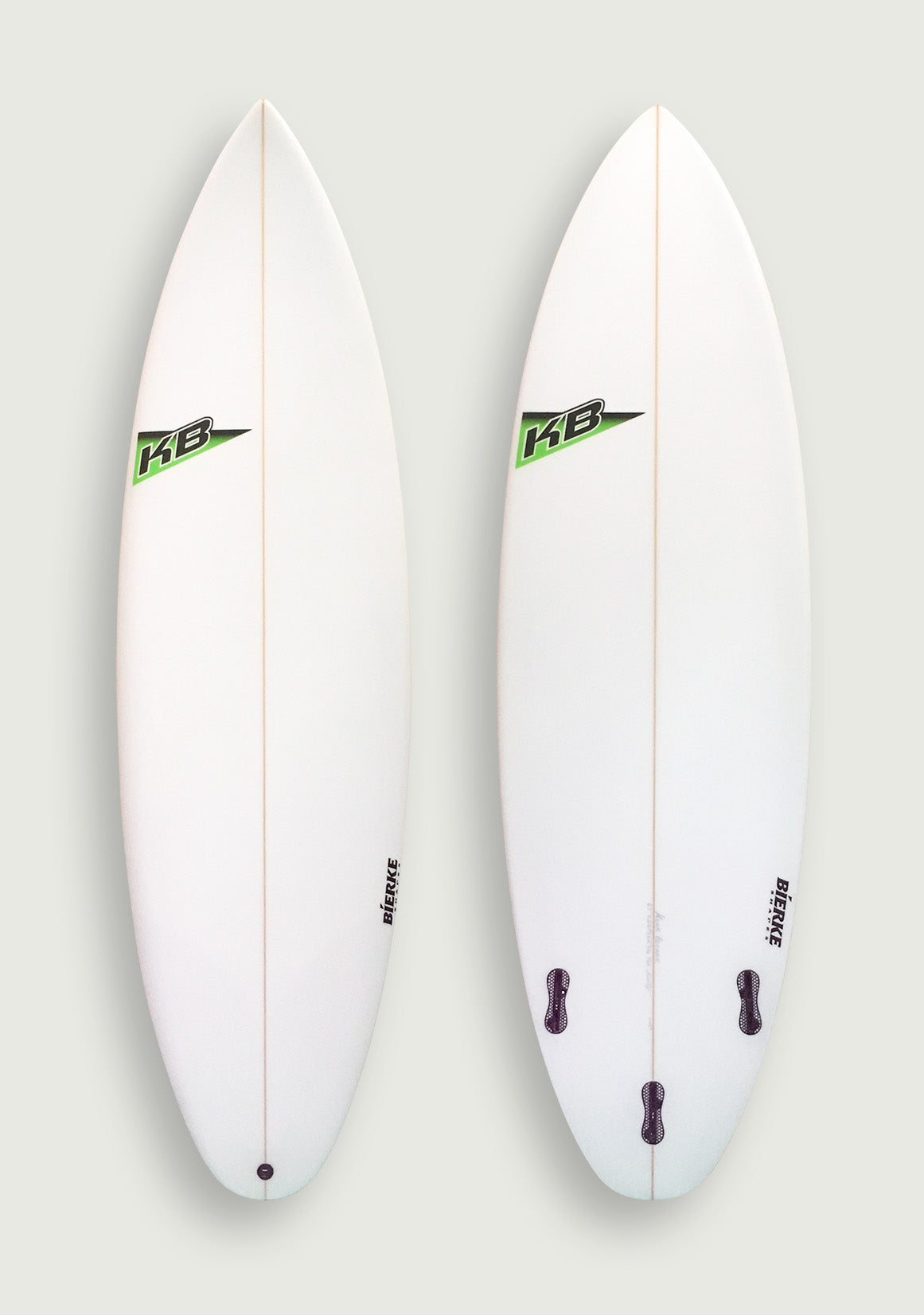 Make an enquiry
All boards are available to order via enquiry only.
~
Call or Text Kirk on 0401 085 262‬
Email: kirk@kbsurf.com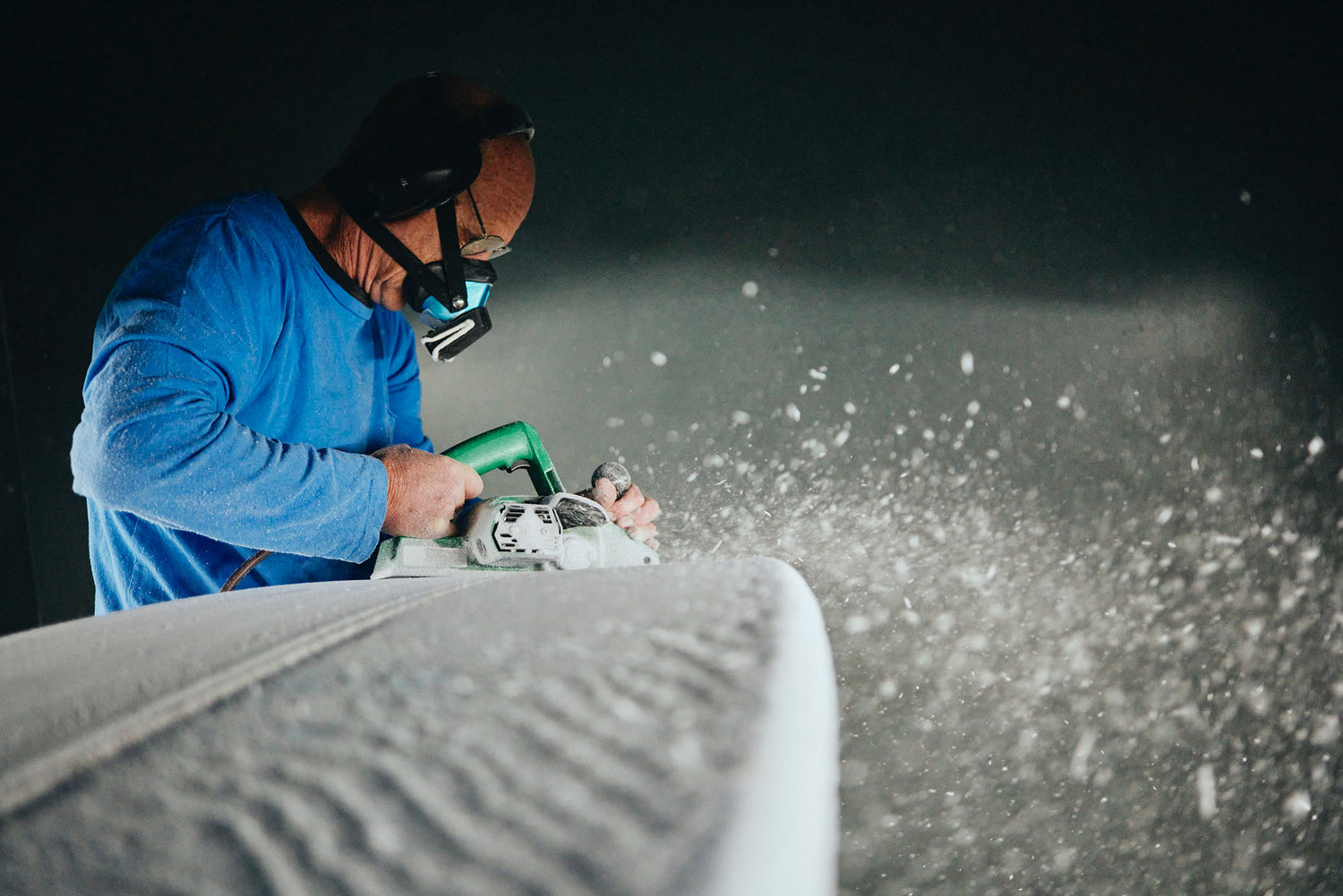 KB SHAPES
'Arc' is another board designed by Kirk Bierke. Made to outlast & outperform the competition.
View more boards